On April 9, 2007, we performed a controlled burn as part of the process in restoring our prairie and oak savanna region. After several years of woody vegetation succession and non-native species invasion, we will be restoring about 3.5 acres of the Natural Area to these two native habitats. Pictures of the burn are below. The next step will be to see what vegetation comes up and herbicide any unwanted species. Then we will plant seeds and seedlings of native species in these sprayed areas in the middle of the summer. We will keep photos of different stages of this process, so visit this page periodically.
Photos from April 9, 2007 Photos from May 2007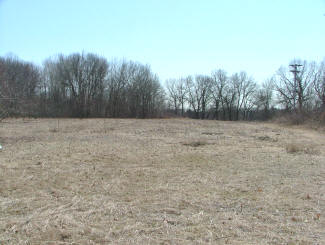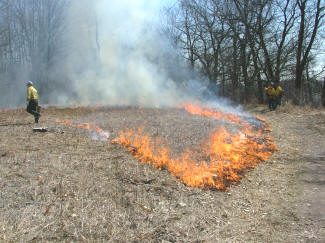 Prairie Section after woody vegetation cut and before burn Creating a fire line that helps contain fire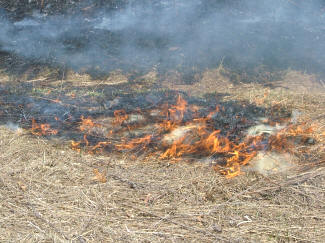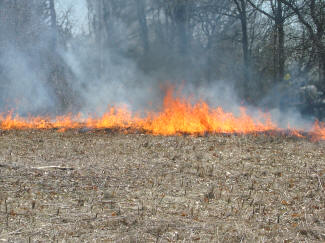 Close up of fire Fire at its hottest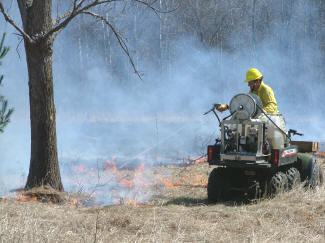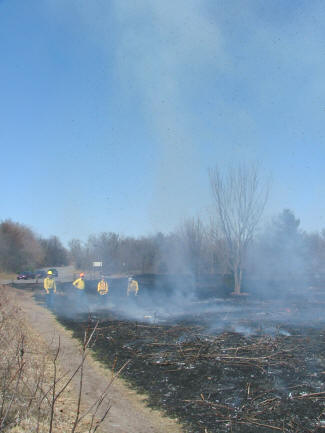 Squirting at snag to protect it from fire A "smoke devil" arises like a small tornado
picking up small branches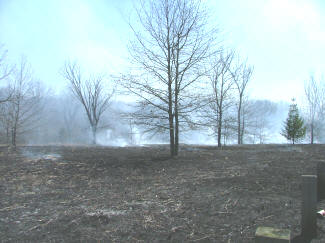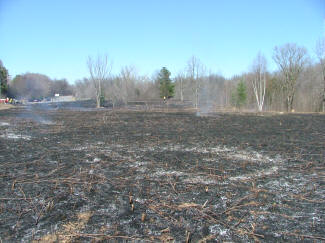 Fire almost out in oak savanna Fire barely smoldering
Photos from April 9, 2007 Photos from May 2007
---
© 2013 Anoka-Ramsey Community College - Biology Department.
The contents of this page have not been reviewed by ARCC.
Last Updated -August 12, 2016
Comments or Problems contact: